Icetips Utilities Documentation

6/27/2012


Global Extension Template: Icetips Hide Windows while loading

Previous Top Next
---
This template adds code to all window procedures that hides the window while it is loading.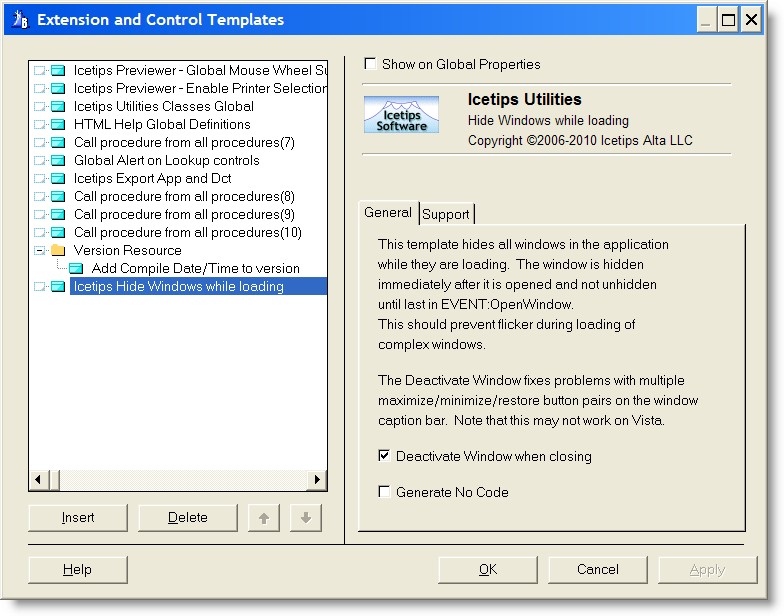 | | |
| --- | --- |
| Deactivate Window... | This option deactivates the thread when the window closes. I.e. it sets PROP:Active to False for the window. |
| | |
| --- | --- |
| Generate No Code | The template will not generate any code in the application |
This template hides the window immediately after it opens and sets the mouse cursor to CURSOR:Wait. It then unhides the window in the OpenWindow event handler and turns the wait cursor off. This means that the window will show up fully prepared and without flicker.
---
Direct link to this page: http://www.icetips.com/manuals/utilities/icetipshidewindowswhileloa.htm
---