Icetips Software: Quality Tools for Clarion Developers
Icetips News
3 New Installers
July 3, 2014
We have released 3 new installers for PowerToolbar, Outlookbar and Taskpanel that fix the previously mentioned problem with scrollbars in the latest couple of builds of Clarion 9.1. The fixes should take care of this problem completely, but if you see any problems, please let me know as soon as possible.
Clarion 9.1 problems
June 23, 2014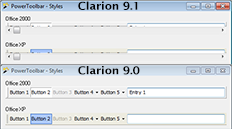 It appears that changes in Clarion 9.1.11014 are causing issues with PowerToolbar, Taskpanel and Outlookbar. What happens is that the container control, which is an image control, gets an unwanted horizontal scrollbar. This does NOT happen in PowerToolbar if the PowerToolbar control is on a toolbar, only if it is placed directly on a window. This has been reported to Softvelocity and I hope they can fix this. My attempts to remedy this have not been sucessful as the scrollbar is always re-created by Clarion no matter what I do to remove it.
Solo Subscriptions
All Icetips products are now available as Solo Subscriptions.
Solo prices
Gold-level products are $99 for the initial Solo Subscription, and $49 to renew. Silver-level products are $49 for the initial Solo Subscription, and $25 to renew.
Upgrades
If you buy a Solo Subscription and want to upgrade to a Gold or Silver Subscription later, you'll pay only the difference between the subscription prices (adjusted for time used, if applicable).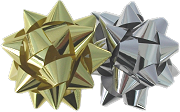 Gold & Silver Subscriptions
Get a bunch of Clarion tools, at a deeply reduced price, with an Icetips Gold or Silver Subscription.
You get a whole lot of software, unlimited tech support, software updates, and sometimes new Clarion tools, all for one low price.
For more information, please see the Gold Subscription, Silver Subscription or Compare pages.
Just wanted to say "Job Well Done" as you have saved me countless minutes with the Search and Replace button on the "Compile Clarion" Build Automator action! I have about 15 installs and I was thinking I would have to manually change all the Clarion application and exe/dll path names. Then I saw the search and replace... SUPER!
- Dan Scott, 2011
Just wanted to say that Build Automator is another fine product from you. I have had it for quite some time, but just started using it a couple weeks ago.

Excellent - don't know how did without it!
- Dan Scott, 2011
All of this is done with a mouse click using Build Automator!
- Ray Rippey, 2010