Icetips Software: Quality Tools for Clarion Developers
Icetips News
9.1 Installers - short vacation
July 30, 2014
Clarion 9.1 went Gold yesterday and all our product installs are fully compatible with Clarion 9.1. I have not had a chance to do any testing with 9.1 Gold, but do not anticipate any problems with it based on the change log.
I will be out of the office today and tomorrow, July 30 and 31, for a short vacation and will not have internet connection. I will be back in the office Friday morning. We are going camping at the Klahowya campground - click here to see photos from our 2010 camping trip to that beautiful place.
3 New Installers
July 3, 2014
We have released 3 new installers for PowerToolbar, Outlookbar and Taskpanel that fix the previously mentioned problem with scrollbars in the latest couple of builds of Clarion 9.1. The fixes should take care of this problem completely, but if you see any problems, please let me know as soon as possible.
Solo Subscriptions
All Icetips products are now available as Solo Subscriptions.
Solo prices
Gold-level products are $99 for the initial Solo Subscription, and $49 to renew. Silver-level products are $49 for the initial Solo Subscription, and $25 to renew.
Upgrades
If you buy a Solo Subscription and want to upgrade to a Gold or Silver Subscription later, you'll pay only the difference between the subscription prices (adjusted for time used, if applicable).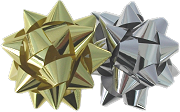 Gold & Silver Subscriptions
Get a bunch of Clarion tools, at a deeply reduced price, with an Icetips Gold or Silver Subscription.
You get a whole lot of software, unlimited tech support, software updates, and sometimes new Clarion tools, all for one low price.
For more information, please see the Gold Subscription, Silver Subscription or Compare pages.
My windows are now singing "I was lost, but now I'm found". I installed Icetips Window Fixer and I have happy windows.
- Bob Roos, 2011
"Just implemented the Window Init procedure in the Icetips Utilities. What a dream. Now my developers can get the standards wrong and my formatting procedure corrects/implements the standards!"
- Sylvester Gordon, 2010
We started with Build Automator in 2008.

I have got to say it's some of the best money we have ever spent. Period.
- Rick Smith, 2010