Icetips Software: Quality Tools for Clarion Developers
Icetips Previewer 2.7.360 (Clarion 9)

17-May-2013

Icetips Utilities 1.2.2415 (Clarion 9)

14-May-2013

24-Mar-2013

This morning I was rebooting both of my work computers and decided to run a benchmark test on...

2-Mar-2013

In the past couple of months I have posted some tips & tricks articles on our forums at...

1-Mar-2013

This year has been a bit challenging for me so far. In early January I went through an...

9-Jan-2013

One of the forums on our Zendesk portal is "Tips and Tricks" I have posted two short posts...

7-Jan-2013

Support to my customers is one of the things that I have always wanted to make sure that I did...
More news...
Icetips News
Icetips Utilities and Previewer ready for Clarion 9
May 16, 2013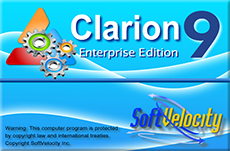 We have released Icetips Utilities build 1.2.2415 and Icetips Previewer 2.7.360. Those builds are both compatible with Clarion 9 and my test applications compile and run fine. The installers are also Clarion 9 compatible. I will continue to get new builds out and should have 2 or 3 ready to go on Monday.
Clarion 9 Compatible Installs
May 8, 2013
Clarion 9 has been released to third party developers. I will start releasing Clarion 9 compatible installs later this week or this coming weekend. If I run into any obvious problems I will try to fix them before I release, but I will not do a thorough testing for the initial release. If problems get reported I will tackle them as quickly as possible.
Health issue
May 8, 2013
As you may have read on our blog, we were in a car accident in February. I'm still not completely recovered from that and have had to be careful with what I do. My back, neck and shoulders got shaken in the accident but I have been getting excellent care from my chiropractor!
This has rattled my plans considerably for this year and I'm way behind. I have been working on improvements in Taskpanel and Outlookbar, including a wizard to making creating the panels for the application frame easier. I have also been working on Build Automator and my goal is to publish a new build before the middle of June.
Solo Subscriptions
All Icetips products are now available as Solo Subscriptions.
Solo prices
Gold-level products are $99 for the initial Solo Subscription, and $49 to renew. Silver-level products are $49 for the initial Solo Subscription, and $25 to renew.
Upgrades
If you buy a Solo Subscription and want to upgrade to a Gold or Silver Subscription later, you'll pay only the difference between the subscription prices (adjusted for time used, if applicable).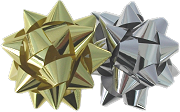 Gold & Silver Subscriptions
Get a bunch of Clarion tools, at a deeply reduced price, with an Icetips Gold or Silver Subscription.
You get a whole lot of software, unlimited tech support, software updates, and sometimes new Clarion tools, all for one low price.
For more information, please see the Gold Subscription, Silver Subscription or Compare pages.
I just bought Build Automator and started using it. All I can say is WOW!! It's a tool I should have had years ago. Every time I use Build Automator I smile really big. What a great program!
- Kent Baldwin, 2011
I use Build Automator with Setup Builder like a batch file manager. It is easy to create and organize all my 'batch files'. As you know Build Automator is a 'glue' type program that can connect all my tools and manage all the messy bits and pieces.
- George Riddell, 2010
All of this is done with a mouse click using Build Automator!
- Ray Rippey, 2010