Icetips Software: Quality Tools for Clarion Developers
Icetips News
All Icetips products ready for Clarion 9
October 17, 2013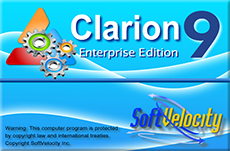 All our products have been compatible with Clarion 9 for about two months now. We have released a couple of quick builds since then with minor fixes. Currently I am working on a wizard for Taskpanel similar to the one in Outlookbar and updating documentation. November will have a number of new releases, such as Taskpanel, Utilities, Outlookbar, Magic Entries and Magic Buttons.
Icetips Utilities and Previewer ready for Clarion 9
May 16, 2013
We have released Icetips Utilities build 1.2.2415 and Icetips Previewer 2.7.360. Those builds are both compatible with Clarion 9 and my test applications compile and run fine. The installers are also Clarion 9 compatible. I will continue to get new builds out and should have 2 or 3 ready to go on Monday.
Clarion 9 Compatible Installs
May 8, 2013
Clarion 9 has been released to third party developers. I will start releasing Clarion 9 compatible installs later this week or this coming weekend. If I run into any obvious problems I will try to fix them before I release, but I will not do a thorough testing for the initial release. If problems get reported I will tackle them as quickly as possible.
Solo Subscriptions
All Icetips products are now available as Solo Subscriptions.
Solo prices
Gold-level products are $99 for the initial Solo Subscription, and $49 to renew. Silver-level products are $49 for the initial Solo Subscription, and $25 to renew.
Upgrades
If you buy a Solo Subscription and want to upgrade to a Gold or Silver Subscription later, you'll pay only the difference between the subscription prices (adjusted for time used, if applicable).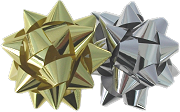 Gold & Silver Subscriptions
Get a bunch of Clarion tools, at a deeply reduced price, with an Icetips Gold or Silver Subscription.
You get a whole lot of software, unlimited tech support, software updates, and sometimes new Clarion tools, all for one low price.
For more information, please see the Gold Subscription, Silver Subscription or Compare pages.
Build Automator made my life sheer joy. Once an app is configured - regardless of Clarion version, even mixed - you can simply run Build Automator and all is good. You can make backups before the compile, after the compile and copy to Test/Release, whatever. Very flexible. Multi-Dll is a doddle.
- Kim Davies, 2011
All of this is done with a mouse click using Build Automator!
- Ray Rippey, 2010
Just wanted to say "Job Well Done" as you have saved me countless minutes with the Search and Replace button on the "Compile Clarion" Build Automator action! I have about 15 installs and I was thinking I would have to manually change all the Clarion application and exe/dll path names. Then I saw the search and replace... SUPER!
- Dan Scott, 2011