Icetips Software: Quality Tools for Clarion Developers
Icetips News
Clarion 9.1 - new installs
January 30, 2014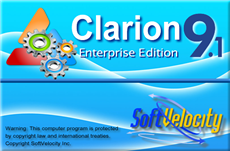 The second beta of Clarion 9.1 was released today and I'm happy to report that all our products have been released with Clarion 9.1 compatible installers.
I have not done much in Clarion 9.1 yet, but the main features in Clarion 9.1 is support for Touch and support for registry free COM. The registry free COM access means that Active-X controls, .NET libraries and such no longer need to be registered which has been a constant annoyance in corporate environments as the COM library has to be registered on every computer.
There are a few new features in those builds. For example the File Queue template in the Icetips Utilities. Icetips Previewer has couple of fixes to make it fully compatible with Softvelocity's Report Target templates.
Happy New Year 2014!
January 1, 2014
Happy New Year 2014 everyone! I hope this will be a good and prosperous year for everybody.
Solo Subscriptions
All Icetips products are now available as Solo Subscriptions.
Solo prices
Gold-level products are $99 for the initial Solo Subscription, and $49 to renew. Silver-level products are $49 for the initial Solo Subscription, and $25 to renew.
Upgrades
If you buy a Solo Subscription and want to upgrade to a Gold or Silver Subscription later, you'll pay only the difference between the subscription prices (adjusted for time used, if applicable).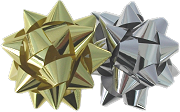 Gold & Silver Subscriptions
Get a bunch of Clarion tools, at a deeply reduced price, with an Icetips Gold or Silver Subscription.
You get a whole lot of software, unlimited tech support, software updates, and sometimes new Clarion tools, all for one low price.
For more information, please see the Gold Subscription, Silver Subscription or Compare pages.
Just wanted to say that Build Automator is another fine product from you. I have had it for quite some time, but just started using it a couple weeks ago.

Excellent - don't know how did without it!
- Dan Scott, 2011
We started with Build Automator in 2008.

I have got to say it's some of the best money we have ever spent. Period.
- Rick Smith, 2010
All of this is done with a mouse click using Build Automator!
- Ray Rippey, 2010